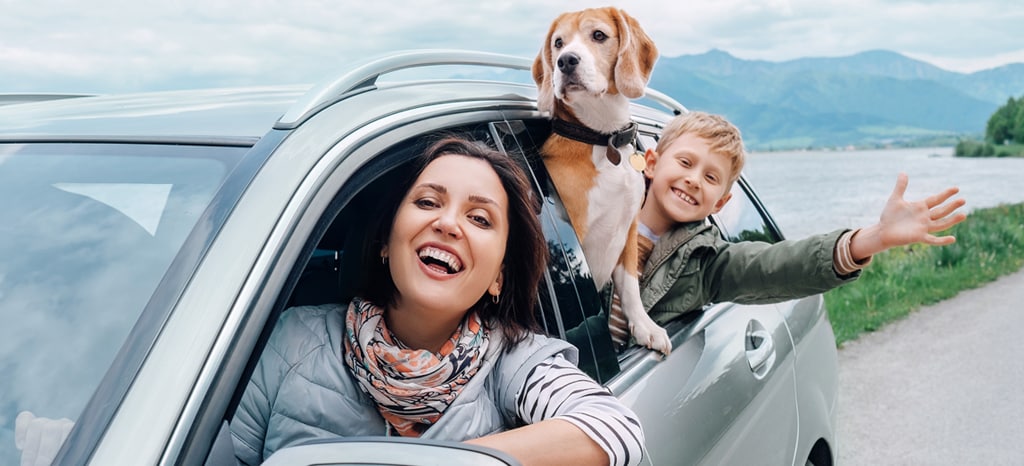 For many people, getting an auto loan is their only solution for owning a new car. Auto loans allow the buyer to make easy monthly or bi-weekly payments in order to pay for a car that may otherwise be out of their reach. With so many different options out there, it can be hard to figure out which type of loan would be right for you.  
In order to help you better understand just how car loans work and what steps need to be taken in order to get approved for a car loan, we have devised a step by step guide to walk you through the car loan process.
Types of Auto Loans
When trying to get an auto loan in Canada, you luckily have a few different options to choose from. There are many financial institutions that are probably more than happy to give you a loan under the condition that you pay it back with interest. But which one is the best? 
Here are a few different options you can choose when getting an auto loan:
Bank Auto Loans are a good option for people who have great credit. In order to get a loan from the bank, the bank will have to first assess the vehicle to find out how much the car is worth. Once that is done, they will lend you the money to pay for the car in full under the condition that if you are unable to make the agreed upon the monthly payment, they will then sell your car for the amount that is owed.
Home Equity Loans are less common, however, some people choose to go this route when they feel they have non-other option. Financial institutions are a little more lenient with your credit score than a traditional bank loan would be. However, with a home equity loan, you are essentially getting a loan against your home. Which means if you are unable to make your car payment, the bank could end up foreclosing on your house.
In-House Financing Loans are a popular choice with people of all types of credit. With in-house financing, you are borrowing the money from the dealership in order to purchase a vehicle. With this option, lower credit scores are usually accepted without having to worry about higher interest rates. And because the dealership wants to ensure that you are able to make the payment, they are more willing to talk you through the payment process with more clarity and walk you through their lot until you are able to find a car that fits both your needs and your budget.
How to Get an Auto Loan with Bad Credit
Having bad credit does not mean that you will not be able to get a car loan. However, it does mean that you will usually have to pay a slightly higher interest rate. This is because if your credit score shows that you have had problems in the past making a payment on time, they may end up charging you more money each month in order to compensate for the risk that they are taking.
At Freedom Credit, however, we understand that every situation is different. We also understand that sometimes bad things happen that may negatively affect your finances in the past. We know that having a bad credit score does not mean you are a bad person. That is why we take the time to talk to you and try to help you find a payment option that would fit your budget and help to eventually boost your score.
In order to calculate your monthly payment, you must first figure out how much the total price of the car is. This will include any taxes, fees or any other amount of money that you plan on having financed with the car. Once you do that, you will need to divide your annual interest rate by 12 in order to get your monthly interest rate. Then you write down the total amount of months that the loan will cover. 
Once you have all of those numbers, you will follow this formula:
A=P * (r(1+r)n) / ((+r)n-1)
A = Monthly payment
P = Principle of the loan
r = Interest rate per month
n = Total number of months on the loan
If you are having trouble calculating your loan payment, you can use our Loan Calculator to quickly and easily figure out your monthly payment.
How to Get Low-Interest Rates
Two of the things that can determine your interest rate is the amount of money that you put down on the car and your credit score. The higher the credit score, the lower the interest rate usually is. However, you can counteract a bad credit score by putting a little more money down as a down payment.
Is a 700 Credit Score Good for an Auto Loan?
In Canada, your credit score can range anywhere from 300 to 900. A credit score of 300 is considered not good and a credit score of 900 is considered excellent. Anything above 600 is considered pretty good and most banks won't even consider giving you an auto loan if your score is under 620. 
So, a credit score of 700 is considered to be a pretty good score. However, if you feel like your score may be below this, do not despair. We have the knowledge and years of experience with helping people various different credit scores get approved for a car loan.
How to Get a Car with 0% Down?
Your credit score is going to greatly affect how much of a down payment you will be required to pay. The higher the credit score, the lower the down payment will be. For people with considerably good credit scores, a down payment may not even be required.
At Freedom Credit, our credit specialist works with every customer to ensure that even if they are required to make a down payment, the down payment is still well within their budget.
if you have any questions about the car loan process or any of the vehicles in our inc=ventory, please feel free to contact us today. Our experienced and friendly staff would be more than happy to answer any question that you may have.